---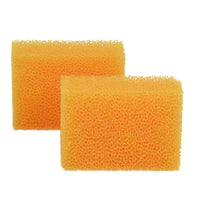 Felt Hat Cleaning Pads
or 4 payments of $1.98 with 

Description
Felt Hat Cleaning Sponges are great for giving hats a clean new look.
By brushing with these sponges, it actually shaves off loose nap, lint and surface soils. 
2 Sponges per Pack

Simply brush your hats lightly with this handy sponge to remove ordinary dust marks and smudges

An 

inexpensive way to keep your hat looking great.