---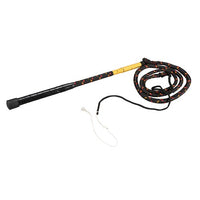 Stockmaster Synthetic Yard/Stock Whip
Description
These hardwearing whips are new to our range in 3 different lengths.
• The 4' Yard Whip and 5' Stock Whip are an ideal length for children or small adults.
• The 6'Stock Whip is more suited to taller adults or for use on a horse or motorbike.
• You will enjoy the benefits of the synthetic material as it is extremely low maintenance and hard wearing.